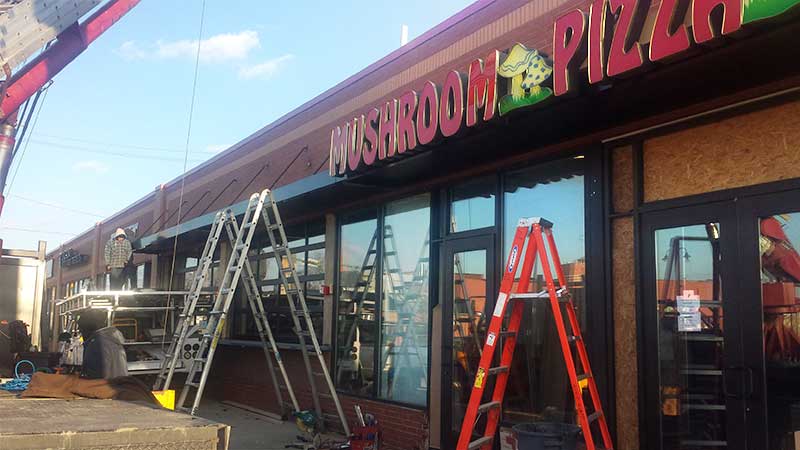 About us
We are third generation awning makers, with my grandfather working out of his garage in 1941.
Most of our work is focused on sub-contractor services to new construction but we also do an excellent job for our commercial sign and awning customers.
Based in Northeast Ohio, we offer our services in many states in our region including our state of Ohio, Pennsylvania, Kentucky, Indiana, Michigan, Illinois, and Wisconsin. In the future we will include Minnesota as well. We have contractor registration in over 200 cities in these states.
Our installation and service teams are well experienced. And for your peace of mind we carry a multi-million dollar liability insurance policy.